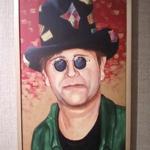 We are a graphic design service that offers much more. We have airbrush t-shirts and auto tags, screen printing on thousands of items, signs, banners, flags, window ads, business cards and more. For practically anything you need custom printed, we offer quality products, at a fair price, from a company you can trust. .
Languages Spoken
English, Spanish
Best Gadsook – web design
4700 Commerce Crossings Dr, Louisville, KY 40229
.
410 W Chestnut St Ste 300, Louisville, KY 40202
.