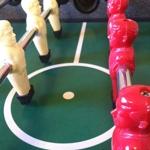 10701 Shelbyville Rd, Louisville, KY 40243
PriceWeber is a strategic branding, sales promotion, public relations and e-business agency that offer communications solutions to Fortune 500 clients. Its client base consists of companies such as Brown-Forman Beverages Worldwide, R.J. Reynolds Tobacco Company, Cummins and International Truck and Engine Corporation. The company's proprietary method of producing results for its clients is known as BrandMania. With 70 associates, the company reported $53 million in capitalized billings for fiscal 2004. PriceWeber Marketing Communications is located in Louisville, Ky. .
Languages Spoken
English, Spanish
Best Priceweber – web design
2734 Chancellor Dr Ste 204, Crestview Hills, KY 41017
.
1533 W Steve Wariner Dr, Russell Springs, KY 42642
.