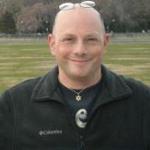 101 Spring St, Barbourville, KY 40906
For all your computer needs in an ever-changing environment, you need IT professionals whose knowledge will keep your Business running smoothly. At SJ Norman & Associates we provide a variety of computer services and solutions for small business such as: Network and Server Support, PC Service, Remote Service, Website Design and support, Upgrades, Repairs, E-Commerce, Disaster Recovery, Remote Backup, Security and On-Site Support just to name a few. Our Technicians are highly qualified professionals who are certified by: Microsoft, and CompTIA. .
Languages Spoken
English, Spanish
Best SJ Norman & Associates – web design
Po Box 104, Wilmore, KY 40390
Two Cups Creative offers comprehensive services in brand development, graphic design, web […]
2824 Majestic View Walk, Lexington, KY 40511
.